Travel Insurance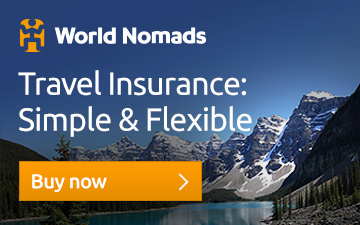 I always buy travel insurance when traveling abroad.  I prefer to use World Nomads because it is easy and reliable!  Click the picture above to insure your trip so you don't have to worry about cancelations and things going wrong.
Give experiences over gifts!
I was recently at a conference where I discovered Tinggly!  Their concept of "give stories, not stuff" is inspiring and something I relate wholeheartedly too!  I have given the gift of experiences to many friends.  All you have to do is click the picture above, and pick out an experience that you or your loved ones will cherish!